The endless possibilities of the forest
Forests are our most important natural resource, but expectations for what they can contribute are now higher than ever. To achieve environmental objectives, the forest carbon sink must be secured, and preferably increased, through the continuous growth of timber reserves and carbon stocks. But to be able to decrease our climate-destructive dependence on fossil fuels, we also need more renewable resources, meaning that all forest regrowth would have to be harvested and not saved in the forest to build up timber reserves.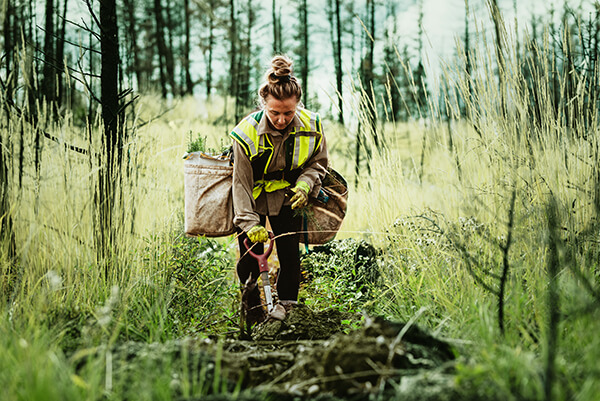 Unique habitats
Forests are also unique habitats for many animals and plants and preserving rich biodiversity requires explicit consideration in forestry. Forests additionally offer invaluable opportunities for outdoor life and recreation that more people than ever want to take part in, which also creates expectations on how forests should be cultivated.
Swedish forests grow nearly 120 million cubic metres per year. This means that our forests absorb more than 160 million tonnes of CO2 annually. Not all forest regrowth is harvested; part is left standing to increase the number of trees in the forests.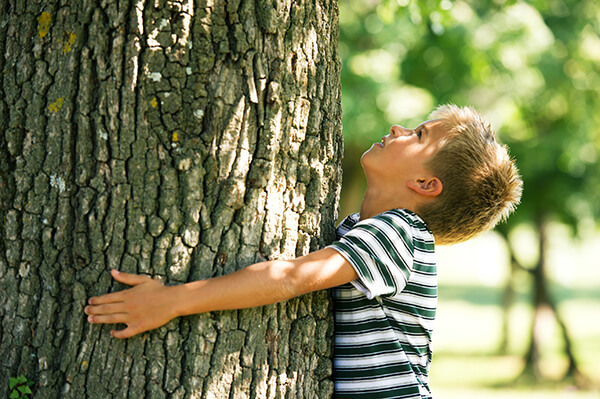 In addition, the amount of carbon stored in the ground increases every year. All together, this creates a yearly net carbon sequestration of 40 million tonnes in the forest. This can be compared to total net emissions from other social sectors in Sweden, which add up to about 50 million tonnes per year, the bulk of which comes from industry and domestic transport. Thanks to our forests, Sweden's contribution to the increase in atmospheric CO2 is "only" 10 million tonnes per year.
We are starting now
Growing forests are unimaginably important carbon traps that are making a tangible contribution to mitigating global heating. Forests are a strategic resource for reducing human impacts on climate change. Growing forests mean more to the climate than all of the other actions we are taking combined. Obviously, we need to look at how we can further develop forests and forestry.
With that in mind, we are turning to entrepreneurs, innovators, financiers, consumers, researchers, politicians, decisionmakers and forest owners. Together we can develop forests as a strategic resource to fight climate change and create a sustainable social structure. And we are not waiting around for others to ponder the issue. We are starting now.